Cloud computing refers to using the accounting software online using the internet facility without the requirement of installation of accounting software on the computer hardware. This feature has given the numerous facility to the users of accounting and giving them ease on this account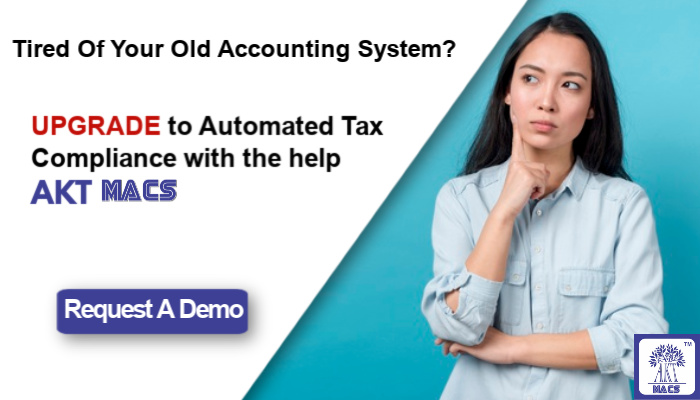 Let's have a discussion and a brief analysis of the Cloud Accounting that are:- 
Features of Cloud Accounting 
24/7 Availability of  Accounting Software online mode 
It means that to access the latest financial data, the business users now just have to online reach their data anywhere and at any time. 
Cloud Accounting facility saves the cost of Accounting software by enabling the Users to have the service online without the need for hardware Installation. On the core business activities of the Business, users can be focused easily. 
Cloud Accounting software provides a full-fledged facility with the high maintenance of data securing the Business user's Confidential data as well at their end.
It is the feature of the Integration facility wherein it provides sharing application Dropbox to store and share files. It provides also to extend the functionality by connecting with other online software
It means that Cloud Accounting software storage can be extended as per the Business user requirements thereof. The amount of increased facility in relation to space and facility then accordingly service amount will be charged.
It enables the Business team members and the Accountants to work collaboratively. This also leads to benefit to the Management of the Business so as to take immediate action.
Benefits of Cloud Accounting 
Cloud accounting has several benefits, such as:
Since the majority of communication today is done with the assistance of a handheld device, it's easier to send invoices, track expenses, record current expenses w to import new clients. There is no physical presence required for access either the journal or any other Books of Accounts that overall lead the efficiency great.
Centralizes your most important tasks
It allows the user to centrally access the system anywhere. Save your hard-earned money – no separate software is need
Multiuser Acces
Multiple users access with no additional cost at no Interference level, but there may be certain kind of software that may also provide free accountant access but they require to subscribe to a higher pricing plan and a Higher amount for adding a multiuser in addition to you in the system.
Reduces paperwork and is more sustainable
Being the Paperless office is also one of the mottoes of the Introduced software which makes the system effective. Time-saving is the most crucial factor in all these. 
Under the Old Accounting System, there is much stagnant work as it requires a much cumbersome process as it is not speedy taking more time to feed the Accounts Data entry. Due to this, the more important task is forgone to complete the Unimportant Task and time-Consuming task.
Accordingly, this new Accounting system enables the user to speed up their process and complete the task in an efficient way.
Bills of Income and receipts can be perfectly scanned and directly can be saved with the relevant transaction in response to accounting software.
Multi-Business Support
When the Business Model is of such kind that requires an Integrated tool supporting more than one business at their end with no additional cost and no more require effort, so this software facilitates you in this manner. Else you will have to incur a heavy cost at your end.

Cloud-Based Software and Mobile Access
Most of the top accounting systems are cloud-based, so you can access your account anytime, anywhere from any computer with internet access, helping you run your business remotely, whether you're home or on vacation.
There are other Mobile apps that also offer to help you monitor key information and accomplish core tasks on the go. There is a specific Mobile Application that has been designed for the Employees so that the speed and Efficiency both will go on Peak.
There may be certain kinds of Mobile app capabilities that may vary due to its features, so if this feature is important for you, then you'll want to sure, it completes all your requirements. You'll also want to ensure it works on your preferred platform, as some are compatible only with iOS and others can be used with smartwatches in addition to phones and tablets.
The accuracy of your numbers is crucial. There's always the chance of a transposed number or erroneous math in manual entry accounting, but cloud accounting software does the calculations for you. It can be said that Data can be accessed anywhere and at any time.
But is Cloud Accounting Right for Your Business?
Whether you have one employee or Infinite in numbers or even if you are the only employee – cloud accounting software will help you to manage all your tax remittances and other business expenses.
Do you track your employees' time, mileage or other expenses? You might need time tracking and mileage tracking software, payroll processing, or other software programs to assist you in maintaining your records correctly. 
Maintaining accurate payroll records With the  QuickBooks Online, then it is possible to integrate all the software that are all currently moving in the particular hardware that meaning that all of your information is linked.
 If your company uses an, your time tracking software (TSheets is a good option) can integrate with your accounting software to maintain accurate payroll records. 
This facility allows You building the accounting software suite of tools that will crucially apply to all the foremost important areas to your specific business.
How Much Does it Cost?
It is upon the cloud accounting service providers, Cost of it can be varied at a different level. It also offers a free, 30-day trial of its online accounting software. This cloud browser has compatibility to browse the system including for applications like for Android and iOS mobile devices. The QuickBooks programs have different tiers, depending on the scale of your business that 
The tiers include:
EasyStart
Essentials, and
Plus
Conclusion 
Cloud  Accounting is a modernized term wherein there is no requirement of hardware installation as a cloud service provider himself provide all theses service on the use basis.