Apart from stationery and marketing materials, your invoices and quotations reflect on the overall health of your organization. Some small businesses may ignore this aspect and continue to use shabby looking formats or pre-printed generic stationery with handwritten billing and quotation. However, if you want to win over a potential client or maintain your image, it is important to present your bills and quotations professionally.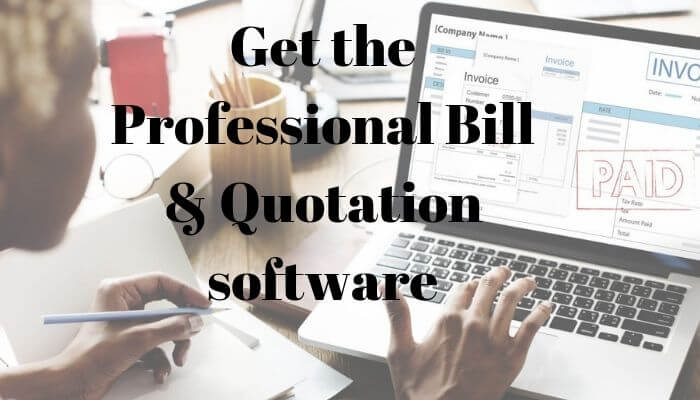 The ocean of software out there that can help you prepare and present billing and quotes proficiently may leave you overwhelmed. Some of these templates are paid while some service providers urge you to try them out for free. Before you understand what to look for in billing software, it is important to give a thought to why you need it in the one place.
Why do you need it?
Apart from enhancing your credibility and trustworthiness, this software offers you several functional advantages. Your billing software can help you create recurring bills quickly, allow you to keep a track of overdue bills send automated reminders and also track finance or interest charges. With these unique features, you can work more efficiently and use your extra time on business development. Sometimes, when you are competing for a project, your quotation presentation can help you win the project. At AKT Associates, we offer you a complimentary excel sheet based invoice and quotation format. We also offer to customize it to suit your varying taxation needs.
Get the Basics Right
You need to make sure that the software captures the billing accurately. Nothing can upset a client more than a wrong bill. Your business is dynamic and even your billing software should offer you flexibility. It should allow customization to suit your existing and future business requirements. You need to have your company logo and other important details on your invoice.
Points to consider when buying billing software
You may need different kinds of invoices like sales invoice, service invoice, rental invoice, and shipping invoice. What is the point of buying software if you do not end up using it? Always opt for a software offering that promises continuous training and support. You do not want to be stuck with a bug in your software. Many billing software companies offer business hour online support. You can always opt for a free trial before signing up for a new billing and quotation software.
Add On Features
Apart from the basic features, there are some add-on features that you may find worthwhile. Though they are good to have as add-ons but make sure that you do not pay through your nose to have them in your basket.
Some software programs allow for integration with other software modules like inventory management, customer profiling, contact management, accounting, taxation, etc. You can also opt for the option that allows you to directly email the invoice to the client. Some programs offer features that can directly turn quotes into an invoice. If you are billing your clients by the hour, you can opt for software options that host an inbuilt timer to capture the time spent on the job and bill the clients automatically. Some software offerings help you analyze your accounts by allowing you to view hundreds of reports in predefined formats.