You need a company profile or a business profile to deliver the right message about your organization to internal as well as external stakeholders like a customer, business groups, media, investors, employees, suppliers and most importantly existing and potential customers. While there are some cheap online tools available that can help you draft a company profile, it is advisable to take help from experts who can help you draft a profile that truly reflects the anatomy and spirit of your organization.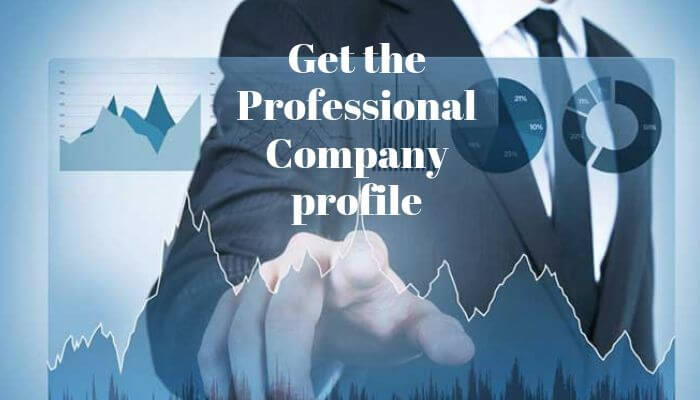 Simply understand that a poorly written company profile can dampen your business aspects, An unprofessional company profile simply convey the message that these are not serious people. No one including you can afford to create such first-time impression
Hence creating a professional company profile along with a good design should be must to create a lasting impression. Our professional content team at AKT Associates helps you develop a creative and crisp, yet comprehensive and accurate company profile that not only helps you increase your creditworthiness but also makes you stand out from the competition.
Comprehensive Information Included
Our seasoned experts spend the time to understand and include the below important information in your profile.
Basics –

In an attempt to embellish the profile, many companies skip these key information points like office address, contact details, registration details, etc. This general information establishes the authenticity of your

company.

Financial Data –

With our expertise in finance and taxation, we are able to represent your company data in a simple yet meaningful way using easy to understand terminology and infographics.

Mission & Vision of the Company –

This is the most important part of your profile. These few words talk lengths about the philosophy and direction of the overall company's mechanics. Our team works conscientiously to clearly establish and pen down a comprehensive, concise and inspiring mission statements that explain the purpose of your business. It is easy to write a mission statement that sounds impersonal and lofty. However, our endeavor is to draft a genuine mission statement reflects the true value system and culture of your company.

Other Crucial Details from a customer point of view –

The company profile also weaves in the corporate policies and defines the relationship of the company with various stakeholders including employees.

Achievements –

The

company

profile is an effective marketing tool for your company and hence do not shy away from boasting about the various achievements and milestones of your firm.
Some Tips on the Style
Keep it Simple and Concise –

We ensure that the profile is drafted in a simple language, as it is primarily designed for segment prospective employees and media that do not understand the technical jargons.

Be Creative and Flexible –

The bio should reflect your company's personality and heart. We propose to follow a style that is engaging and interesting without compromising on the accuracy and gravity of the content. You can talk about your community work and even give out a message from the Chairman of the company to give a more human touch to your company's bio.

Accurate and Honest –

Do not try to sell your products in your

company profile

. With our expertise in finance, we are able to bring out the relevant financial data like profits, growth percentages, etc. in a simple and digestible format for the laymen to understand and appreciate the growth and bright future prospects of your company. Our team runs thorough checks on the content to provide an accurate representation of your company through the profile.
Services Provided by us
Content writing, Editing of Company profile material
Designing and soft copy creation.
You can bank on our support team that can help you tailor your profile to suit a particular platform. For example, with our SEO expertise, we advise Keywords that can be used optimally in your company profile while using it for a website or on social media platforms like Facebook or Twitter. This would help you get a higher rank in search engines and social media sites. We also support you in making suitable alterations to your company profile as your business evolves over time.