Caught in a Legal Maze? Seek Advice!
Law is wide and omnipresent. It wouldn't be wrong to say that everything you do from dawn to dusk has something to do and be governed under some law. Well, that doesn't mean that being a person with no knowledge of legal fraternity or law subjects makes you any more vulnerable than one who has studied law, the reason I am saying this is because the law is such a wide subject that it is near to impossible to be thorough with everything. But, certainly what makes a difference is being legally sane or legally aware.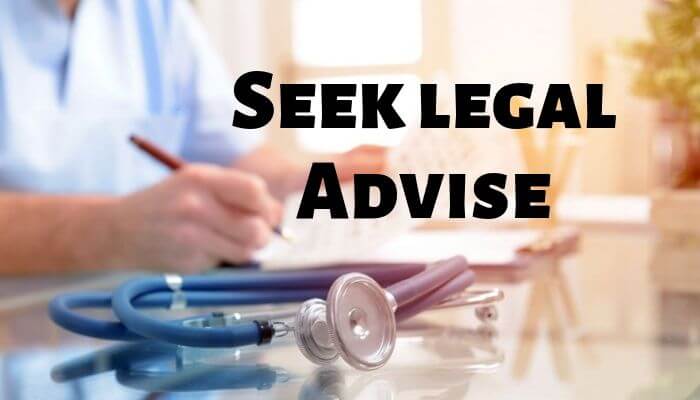 Who needs legal advice?
There's a prejudice among people that only two kinds of persons seek refuge under the law or has anything to do with law, one the very lawyers and judges and other the criminals or frauds. But, that's a myth.
Anyone and everyone who breathes in the air needs to know the law because name one thing where no law is governing you. From an employee to employer, teacher to student, serviceman to the businessman, lawyer to a mechanic, even from one employed to one unemployed person does the law apply. Then, what reason would be sufficient enough to discard this fact that seeking legal advice is a must become you get caught up in legal hassles.
One must understand that in courts of law, ignorance of the law is not excused. Yes! You heard me correct. When a person is appearing before the court for any offense he has been alleged of, he cannot seek to be excused on the premise that he never knew of any such existing law. Thus, it becomes necessary that legal advice must be sought before it's too late because it's your right and your privilege in the end which is at stake.
Why seek legal advice?
Like it is said 'prevention is better than cure', similarly it is always better to be legally aware and preventive enough than to land up in court later. From your income tax to sales tax, from coming up with a new business venture to expanding the existing one, from quitting one job to joining a new one, from being an employee to being an employer, everything has to be done within the bounds of the law.
But, how would you know what law is? Or what should you adhere to? The answer is going to seek legal advice from a lawyer and go ahead tension free with your venture. Whenever confused with some situation or whenever stuck in a ruckus where you think the law might just help from it further worsening, go to your lawyer and seek advice. It is better to not do something which you don't know what to end up entangled in your own attempts, similarly, seeking advice from a lawyer is a wise decision because a lawyer only knows the intricacies of legal battles in which you need to be very cautious.
How to seek legal advice?
Well, one point that apprehends every person before seeking legal advice is that it might just cost exorbitant. But, here's something you should know about, which is AKT Associates, since we are a veteran in law and have decades of experience in practicing law.

How AKT Associates can help you if you need legal advice?
Drafting a legal notice- not a child's play

– Drafting legal notices may sound something easy, but don't follow your instincts because when it is a legal matter, let the known one handle it! Legal intricacies and minute details are necessary to be dealt with smartly.

Veterans in law

– AKT Associates have with them top-notch experienced lawyers gives who gives you the best

legal assistance

and prompt replies. The lawyers with above 20 years of experience are there to help you, what else could you ask for?

Pocket-Friendly, yet perfect advice

– AKT Associates has qualified experts which include CA, CS, M.B.A & LL.B so your problem is not looked after by just one expert but a team of experts at the cost of one. The most appealing part of AKT Associates is that the Cost Charged by

AKT Associates

is 70% less than the amount charged by the rest of the firms in this area.

Distances- no more a hassle-

The services of the firm are performed and delivered by using the cutting edge technology which makes the AKT Associates always available & delivers services right in your email. So it doesn't matter where you are because we are always just a click away.