The Permanent Account Number (PAN) card is a unique ten-digit alphanumeric identifier that is used to track all financial transactions of a person or entity. It is issued by the Income Tax Department and is mandatory for many financial transactions in India, such as opening a bank account, filing income tax returns, and making investments. If you are an NRI (Non-Resident Indian) and have a PAN card, you need to update your NRI status with the Income Tax Department. Here's how you can do it.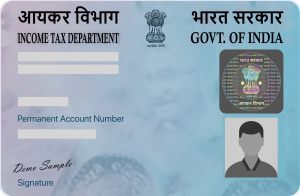 1. Gather the required documents
To update your NRI status, you need to submit a copy of your passport, visa, and work permit (if applicable). You also need to provide proof of address in India, such as a utility bill or a rental agreement.
2. Go to the NSDL website
Visit the NSDL website at https://www.tin-nsdl.com/ and click on the 'PAN' tab. Under the 'Services' section, select 'Apply' and then choose 'Change/Correction in PAN Data'.
Consult CA Arun Tiwari for more info at 📞  8080088288 or cs@aktassociates.com

3. Fill out the application form
Fill out the application form with your personal details and select the 'NRI' option under the 'Status' section. Upload the required documents and click on 'Submit'.
4. Pay the fee
You need to pay a fee of Rs. 110 to update your NRI status with the Income Tax Department. You can pay the fee using your credit card, debit card, or net banking.
5. Track your application
After you have submitted your application, you can track its status on the NSDL website using your acknowledgment number.
6. Receive your updated PAN card
Once your application has been processed and approved, you will receive your updated PAN card with your NRI status.

Conclusion
You can update your NRI status with the Income Tax Department easily by doing it online through the NSDL website. It is important to ensure that your PAN card reflects your correct NRI status to avoid any legal or financial issues in the future.