Recent Notification
 Recently Ministry of Corporate Affairs (MCA) has issued Notification Notified Certain Companies to Comply with Active Status.
As per the amended Rules, Every Company incorporated on or before December 31, 2017, is required to file eForm ACTIVE (Active Company Tagging Identities and Verification) or INC 22A. The original deadline for the form was April 25, 2019, which was extended up to June 15, 2019.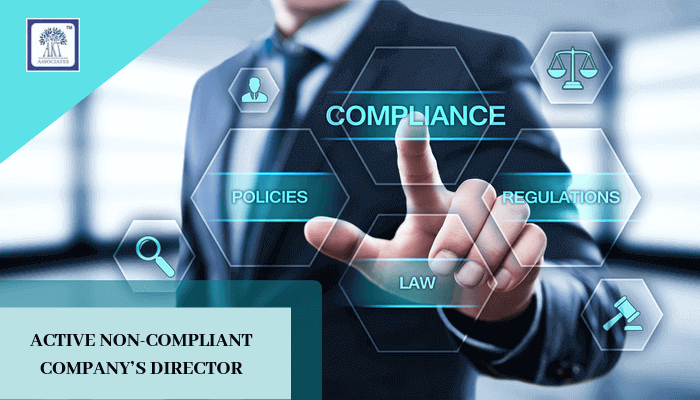 Effects Of Complying E form Active 
The Companies which are able to successfully file e-form INC 22A are now marked as 'Active Compliant' Company where the rest of the Companies which have failed to file the Form is known as Active Non-Compliant.
Applicability of E form Active:-
A company that is incorporated on or before the 31st December 2017 shall file the particulars of the Company and regarding its registered office(RO), in ACTIVE on or before June 15, 2019 (Extended Date).
Exempted Companies(Company Not Required to File Eform Active):-
As per the above discussion, all companies registered on or before 31 Dec 2017 required to file Active Eform. 
However, the following companies are exempted for filing eForm ACTIVE:
(a) Companies which have been struck off
(b) Companies under the process of striking off
(c) Companies under liquidation
(d) Companies which are amalgamated or dissolved
Restrictions On filing Active:-
Any company which has not filed its following due documents will be restricted to file Active Eform unless such company is under management dispute and the registrar has recorded the same on the register.
(i) financial statements under section 137 or
(ii) annual returns under section 92 or
(iii) both(i) and (ii)
Fees for Active EFiling:-
As such there are no prescribed fees as per Companies Third Amendment Rules, 2018, only if Eform Active is filed on or before 15 June 2019.
However,  Forms filed after the mentioned due date shall be allowed to be filed along with a fee of Rs. 10,000 only.
Consequences on Non-filing:-
In case ACTIVE is not filed, the compliance status for such companies shall be marked as 'ACTIVE Non-compliant' and also liable for action under section 12(9) of the Act and such Companies shall not be eligible to file the following forms:
SH-07 (Change in Authorized Capital)

PAS-03 (Change in Paid-up Capital)

DIR-12 (Changes in Director except for cessation)

INC-22 (Change in Registered Office)

INC-28 (Amalgamation, de-merger 
Mandatory Attachments for Active Eform:-
It is mandatory to attach the photograph of both:-
Registered Office(showing external building and inside the office, wherein at least one director/KMP who has affixed his/her digital signature to this form
Digitally Sign E form  Active:-
i) In the case of One Person Company(OPC) – One Director; or In the case of Company other than One Person Company – Two Directors or One Director and KMP; and

ii) For all companies – A Practising Professional.
Dormant Company to file INC-22A:-
No, Dormant companies are not required to file INC-22A. They are not required to file INC-22A.
Liability for LLP/Foreign Company:-
No there is no Liability prescribed for the LLP/Foreign Companies to file Active E form. Only the company's fulfilling the criteria are only required to file Form (INC -22A)

Application for Closure of ACTIVE Non-compliant Company
For the company has a status of  ACTIVE Non-compliant Company can file an application in the prescribed form for the closing of a company as a defunct company provided the following criteria are fulfilled:
Companies that are not started any business within one year of its incorporation

Companies where the subscribers to the memorandum have not paid the subscription money within a period of one hundred and eighty days from the date of incorporation

Companies that are not carrying on any business or operation for a period of two immediately preceding financial years.

All the directors must have filed the DIN KYC and updated the DIN status as approved.

All the directors of the company should not be Disqualified under Sec.164 (2) of the Companies Act. There should be at least One Director whose DIN is under Approved Status.