Failure is not something that any of us like to focus on.  And while it's important not to dwell, changing the way to perceive and process failure can actually turn into a positive experience. One of the hardest things to do as an entrepreneur is to restart after a failed venture, by nurturing your efforts and aiming for inspiration, you can embrace growth through each failed attempt.  Read on to discover 4 ways in which you can turn make a fresh start.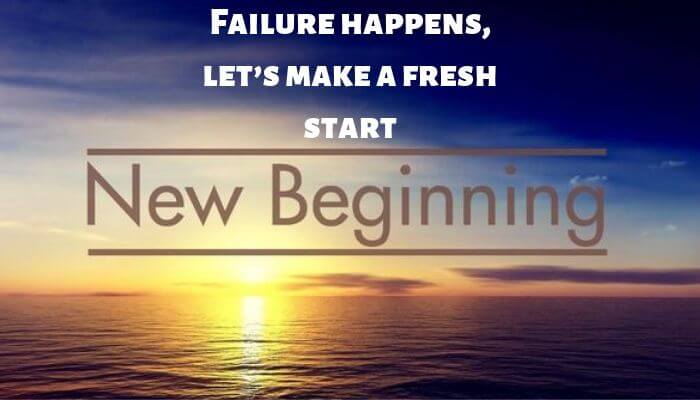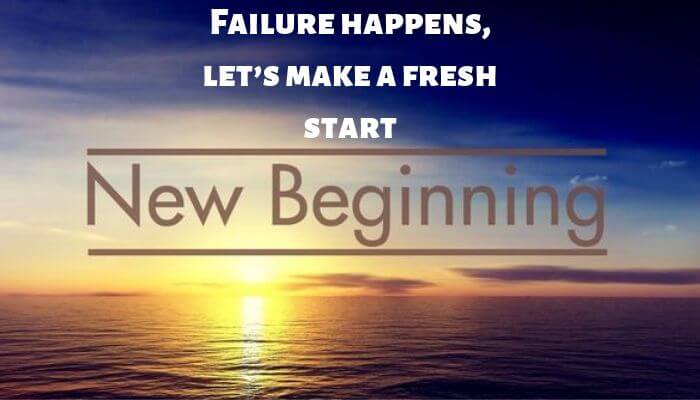 Go for Franchisee of an established brand
There is one element of business that always holds true, you can never afford to just sit still and do nothing. In my opinion, if you aren't rising, your business is on its last legs. I know, but sometimes the truth isn't pretty.  As a small business owner, you must take time to consider taking a Franchise of the established Brand. It was Richard Nixon's policy that he would take one hour without interruption each day and just thinks about survival and growth.  You, as the leader and head of the company, do not want to find yourself like the royal leader with no wears who hasn't done his due diligence for the fresh start of the business.
Franchising is a tool for making a new start.  When a business hits these moments and needs to commit to a direction for its new start, it is then that the business owner should understand the different options, tools, and consequences from choosing a particular brand for franchising. Franchising does fetch a lot for business. It provides an opportunity to grow quickly into new markets and create enormous market penetration in a short time period. When considering whether to take franchise for business, talk with other franchisors and people who have spent time in the franchise industry.
Look out for new business opportunities:
Businesses need to persistently pursue innovative ways to grow and expand their customer base in order to remain a viable option in a competitive market. Novel business opportunities can be found in several directions: strategic partnerships with new businesses, growing your market over a larger geographical base, developing new products for slot markets, or promoting a strong web presence for your products and services.
Seek new investment opportunities
You must have an extremely high level of awareness of what is happening around you and be open to absorbing all that you can. In any business, there are hints, often indirect, both interior and exterior to help guide future direction and to recognize opportunities. Great strategic thinkers take all of this in and then they set aside time to think about all the knowledge and data to guide them in the planning and working on the issues, challenges, and opportunities that lie ahead.
Focus on emerging areas
Investing in emerging markets is a 'harmless bet' over the medium to longer term. Emerging markets offer high rates of return at present mostly because their economies are developing fast and catching up with the advanced economies. They are gradually but certainly concluding the productivity gap with the West. The vital reason why developing markets will remain important is because of market size and labor market demographics. There are large numbers of young people and progressively productive workers in emerging countries, in comparison to the more advanced countries where labor forces are shrinking due to aging populations.