Real Estate Regulatory and Authority (RERA) Act was passed by the Real Estate Agency of India in March 2016. And by this rule they make, MAHA RERA registration is mandatory for every new real estate project and the agent. The purpose of this Act was to deal with the rising complaints against the builders or promoters and the real estate agents. These complaints mainly relate to the late possession of a house to the buyers, Delay in the social formation, Conveyance deed and hand over the management of building to Society, negligent behavior of promoters after the signing of the agreement and many such related issues. The sole objective of the RERA, which is a government body, is to protect the interests of buyers as well as define a path so that the promoters and the real estate agents get an opportunity to come up with good services.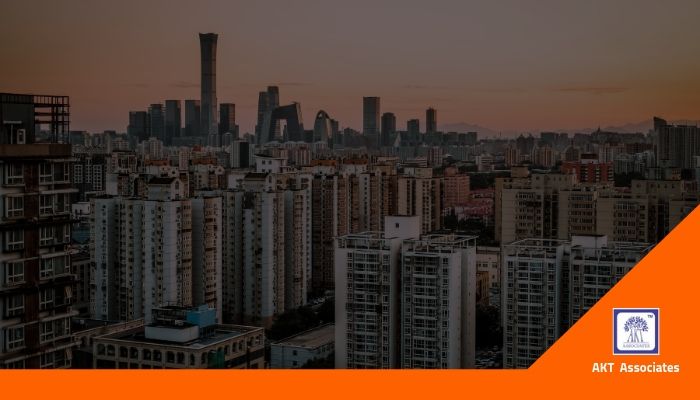 The strategies in RERA have been drafted considering that because of the shortage of rapidness in the working of official authorities for example in approving the project; many promoters have to look for an unfair mode to continue their work so that their massive investment in a project does not get lost. Along with this, Central Agency Council and Real Estate Appellate Tribunal with RERA is being established by Real Estate Agency to boost the confidence level of buyers for the builders and the agents and also to punish the defaulters.
In fact, there are various government policy and regulations which can be implemented to make the system transparent and disciplined for the general public.
AKT Associates is one such leading advisory firm, Which specializes in RERA related compliances for Promoters and Agents. We are providing end to end support for MAHA RERA compliance start from RERA Registrations for Projects, Quarterly compliance filing, Consulting Promoters to maintain records and automate RERA compliance with the existing control system.
Herewith we are providing a summarized glimpse of RERA Act as Enacted by Maharashtra Govt. called MAHA RERA.
Important objectives of RERA ACT Maharashtra
The main objectives of the RERA Act in the state of Maharashtra are:
It infuses efficiency and transparency in the real estate business.
There is clear information regarding plot sales, project, apartment, building, etc.
It establishes a mechanism for a quick redress of a dispute.
It protects the customers' interests in the field of real estate.
It establishes the concept of Appellate Tribunal so that any misconduct can be filed for complaint by the buyer.
Key objectives of MAHA RERA:
To protect the customers' interest in the real estate sector.
To establish a settling method for quick dispute settlement.
Sale of building, plot, apartment in the real estate sector to be transparent and efficient.
To form Appellate Tribunal to hear appeals from the directions, decisions or orders of RERA.
Key components of RERA:
Transparency
Financial Discipline
Citizen Centricity
Filing of complaints
Benefits/Requirements of MAHA RERA Registration:
Funds prevention: RERA prevents insolvency by creating a separate Escrow account for borrowers related to real estate transactions.
Authenticity: RERA certification assures authentication to the promoters and brokers as it will attract more potential buyers in the future.
Complaints: RERA registered promoters, as well as brokers, are also empowered to complain about the authority regarding any related matters.
Flexibility: RERA makes it flexible and convenient for the promoters to choose the date of delivery of the project according to their own consent. Even Extension of Projects Completion date is also possible provided it is done for a valid reason and Delay in completion of the project was due to reasons beyond the control of the promoter.
Professionalism: RERA is for strengthening the real estate industry and it also helps in creating a sense of professionalism. The regulatory act will make it an option for people to join the real estate industry.
Facilities provided by MAHA RERA ACT
TO Promoters:
Real Estate Projects' Registration
Quarterly update provision for each project
Extension of Real Estate Projects
Filing of complaints
To Real Estate Agents:
Registration of Real Estate Agents
Renewal of registration of Real Estate Agents
Filings of complaints
To Citizens:
Filing of Complaints
Online Access to details on Registered Projects
MAHA RERA Registration Process:
Step 1: Visit MahaRERA @ https://maharera.mahaonline.gov.in/
Step 2: Click on the main menu tab 'Online Application, Login page opens up.
Step 3: Below Login button, Click on 'New Registration' as a new user.
Step 4: 'Create new account' page opens, kindly select the user type out of three.
Step 5: Select respective state or UT from the drop-down.
Step 6: Fill in the remaining info like username, password (twice), mobile number, and registered email address.
Step 7: Type in the 'Captcha' and click on 'Create User'.
Step 8: Soon a verification link will be shared with you on your registered email address.
Step 9: Click on that link sent on your registered email address for verification and activation.
Step 10: Post activation, Login with your activated username and password.
Step 11: Fill in the required details asked from the website and finally upload all the necessary documents.

Documents Required for Project Registrations:
Name, address, mobile number and photograph of the promoters (in case of individuals)
In the case of Company or Partnership Firm, Registration documents
Ownership/Lease/Development agreement
Approved Building Plan
Approved Building Layouts
RERA Bank Account details
Form 1 From Architects
Form 2 from Structural Engineer
Form 3 From Chartered Accountants
Name, address, mobile number and photograph of the promoter (people in management, in the case of entities)
PAN card copy of promoter
Before doing any kind of marketing or accepting booking amount from a buyer a Promoter of a Project need to register the project with RERA Authority and Obtain a MAHA RERA Registration certificate for the Projects.
AKT Associates is one of the leading MAHA RERA Consultants in India providing comprehensive RERA Compliance services and advisory from the inception of RERA ACT.
Considering the magnitude and complexity of the RERA act for Promoters, We can assist you to do the Project registration and Maha RERA compliance on a timely and correct manner. We have a dedicated Team for RERA registration and compliance consisting of Expert CA and Lawyers.
For any RERA Registration or compliance-related matter you can reach to CA Arun Tiwari @ tax@aktassociates.com or call @ 8080809061