Business 's history is created by its Accounting, so it is each businessman's responsibility to maintain up to date in line with the Business objective.  Handling enormous books of accounts needs so more good for Practicing good financial bookkeeping. So to keep aligning with this objective a goal-oriented software demands Accounting purposes.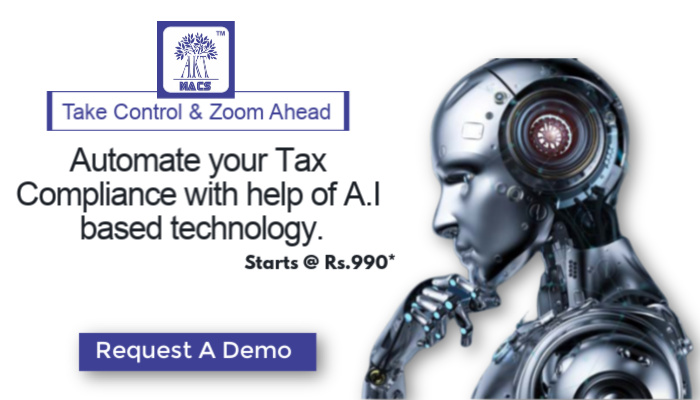 A powerful Accounting solution is required for any type of business moving on any scale either as Small, Medium or Large scale.
Simplified Accounting Software makes boredom Accounting work interesting and Speedy.
Types of Accounting Software
Electronic spreadsheets or Excel are one of the most usable accounting tools for small businesses and the price of such leading spreadsheet software is available at a cheap cost. Customization depending upon the needs of the business that may vary as per the requirement of the Business.
However, there is a chance of accounting errors when it comes to spreadsheets, as data entered in the charts are done manually. If the organization is small, the chances of making errors are fewer.
Commercially Available Software
Commercially off-the-shelf software is one of the most widely used software across the globe. It is can be customized to meet the requirements of businesses and provide multiple stages for the detection of data errors. Depending upon the requirement of the user, it can also provide customized reports.
There are a number of COTS packages that have been designed for specific industries. To manage ledgers efficiently. Every package has a necessary tool as per industry requirement.
Enterprise Resource Planning Software (ERP)
ERP Software collects and assimilates data from various parts of a business and collates them in one place. This helps in keeping records of different departments and branches, eliminating the problem of managing the data individually.
Most of the ERPs provide cloud-based record-keeping and accounting tools to manage ledgers and books remotely. Generally, organizations with multiple offices and their branches use this software. ERP Software is an Integrated form of utilizing the business each unit's data at a single most given platform.
Custom accounting software
This software is custom developed for an organization. This approach is usually taken when an entity's needs are so specific that they cannot be met by a COTS or ERP package.
However, this rarely happens, as most of the features that any organization needs are available in the packages. In addition to this, Customized Software is really required asper the changes need of the Organization.
There are the Top 10 accounting software for small and mid-size business in India
1. Tally.ERP 9
The most commonly used accounting software in India and most professionally used Accounting software. Tally is equipped with error detection capabilities that minimize any chances of rejection in GST returns. It is a simplified yet unique solution that allows the Business user to deal with all transactions and accordingly report in the Tally system.
It helps in managing:
Journal & Ledger
Debit & credit notes
Trial balance
Balance sheet
P&L
Cash flow, and more
2. Zoho Books
Another Accounting Software comes in alignment with the Tally.ERP 9. It is also an Integrated Software that inculcates all features of Accounting like it has all the features of the GST, TDS, Income Tax laws accounting and so on. It has a feature of the management of cash receivables, payables, banking, inventory, timesheets, and reports generation thereof is also the feature of this.
It is also available at reasonable prices to make your accounting service handy and user-friendly.
This solution also helps with:
Tracking your receivables
Managing online payments
Get detailed tax reports
Track inventory lifecycle
Creating unlimited customers & vendors
Being a  cloud-based accounting solution, ensures the data to be reliable, crucial and remotely can be accessed.

3. QuickBooks India
 It is Comprehensive Accounting Software that not only provides basic Accounting service as another software provides but also it has also the features of deriving a database from the cloud-based portal.
Some of the Basic accounting service that this software provide that is invoicing features, payment reminders, sales, and inventory tracking, auto banking resolution, and easy navigation interface
4. Marg ERP 9+
This software is a trading specialized solution were in, it inculcates all the features of the Accounting software with advanced features.
This software provides the facility of more than 2500 software configuration and 500 tutorial videos.
It has the features of customer drove and business booster and Customizable and collaborative.
This accounting software ensures:
Easy & fast billing
Efficient reporting
GST tax calculation
Barcode management
Tax reconciliation, etc.
Various transactions related to Purchases, Taxation, inventory management, etc. of the business can be handled effectively at any cost.
5. Vyapar
VYAPAR accounting software for small Indian businesses is also one of the most suitable among all Accounting software. It comes with the most demanding features of Auto Backup and accordingly Tracks the business performance is one of the crucial features of this software.
6. Busy Accounting Software
The most professionally used and Commercially branded software for the Accounting .It
has been developed by a group of IT professionals. It caters to a range of accounting software apps that cater to the need of different business segments.
Salient features of Busy accounting software are:
Multi-currency financial accounting packages
Production
Bill of Material
GST invoicing & reports
Multi-location inventory management
Basic, Standard, and Enterprise are three different editions in which this is available. For Busy Accounting Software Download.
7. Logic
Logic is one of the online accounting software. It provides Powerful financial consolidation tools and also generating financial reports, Balance sheets, and Profit and loss statements on the go.
8. Saral
SARAL is not only for financial management but also deals in inventory, stock management and handles your bank accounts with high-level security.
It is a user-friendly software allowing
Turing, trading, service as well as non-profit organizations to create their book of accounts and:
Audit log as per GST guidelines
TDS managementsepa
Generate GSTR 1, GSTR 2, GSTR 3
GST Computation for monthly GSTR-1 & GSTR-2 Return Filing
General ledger conciliation and auto bank reconciliation
Pre-set ledger and voucher template
Perform GST-compliant billing & purchase.