Food Safety and Standard Authority of India (FSSAI)
Food Licensing & Registration System –Food Business Operator(FBO)-Apply Online-Registration – New FBO Check Eligibility–Registration Process- Form "A"-Central & State Registration-Importer Single Registration-Compliance With Registration Requirements-Food Safety License Information-Training & Certification –Training & Certification-Railway Food Registration-Certificate Your Business –Consumer protection in India–Ministry of Health and -Family Welfare–Food and drink in India– Food processing industry in India.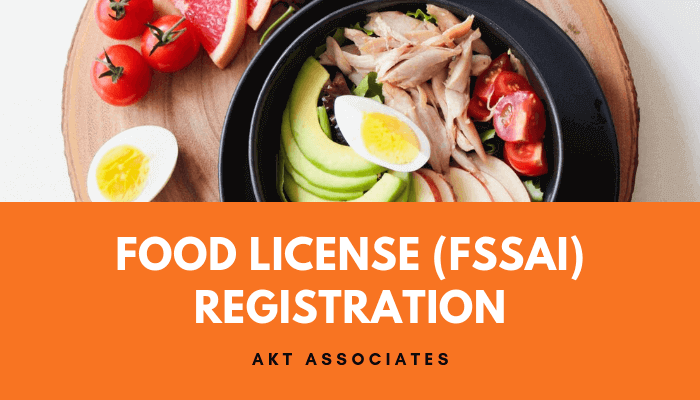 For obtaining Food Licensing & Registration and to become Food Business operator, Eligibility must be check by going through the registration process. Registration may be Central or State-wise accordingly. And Food Safety License Information also provides with its training and certification
Regulation on Food Products (Existence of FSSAI)
It is an autonomous body formed under the Ministry of Health & Family Welfare, Government of India. It was came into existence through the Food Safety and Standards Act, 2006. The FSSAI has its headquarters at New Delhi.
What is an FSSAI License?
FSSAI, also known as the Food Authority of India, granting 14-digit Registration number to food business functionalities so as to comply with certain regulations under the FSSAI act. This is printed on the relevant product with product specific details
Long Term Goal (Target):-
The main objective for FSSAI establishment is that FSSAI is responsible for protecting and promoting public health through the regulation and supervision of food safety.
FSSAI has mentioned standards for the following food products:
Dairy products

and analogs 

Fats, 

oils

 and fat emulsions

Fruits

 and vegetable products

Cereal

 and cereal products

Meat and meat products

Fish

 and fish products

Sweets & confectionery

Sweetening agents including honey

Salt

, 

spices

, condiments and related products

Every kind of

Beverages

,

(other than dairy and fruits & vegetables based)

Other food product and ingredients

Proprietary food

Irradiation of food
Applicable FSSAI License (Registration)
The following types of license which are of  three types based on the nature of the food business and turnover:
Basic Registration:

 For Turnover less than ₹12 Lakh

 For the purpose of State License

: For Turnover between ₹12 Lakh to ₹20 Crore

Central License

: For Turnover above ₹20 Crore
The Prescribed forms for Applicable Food Operator are as given below:-
| | |
| --- | --- |
| Annual Turnover | Registration/License |
| Up to ₹ 12 Lakhs | Registration FORM A |
| ₹12 lakhs– ₹ 20 Crores | State License FORM B |
| Exceeding ₹ 20 Crores | Central License FORM B |
Fees Structure of FSSAI License (Registration Fees):-
| | |
| --- | --- |
| Type of License | Price |
| Basic Registration | ₹ 4,499 |
| State Registration | ₹ 10,499 |
| Central Registration | ₹ 17,499 |
How to Apply for FSSAI Registration:-
On the following link to be  applied for FSSAI Registration
https://foodlicensing.fssai.gov.in/RailwaysTypes.aspx
Along with this, A food operator must have all mandatory documents in hand while applying.
FSSAI Documents Required:
For getting the registration that is  FSSAI license approval, A Food Business Owner has to produce the following list of documents for purpose of verification.
1.Common Documents for all types of FSSAI Licenses:
Whether it is any type of FSSAI license, there are a few common documents that an FBO has to submit in order to go forward with the procedure of acquiring their food license. Properly Signed and Completed in each aspect of relevant fields of  FORM-B 
[FORM-A for Basic FSSAI Registration]
Photo Identity Proof of the Food Business Owner

PAN Card

Latest Passport Size Photograph

Proof of Possession of the Premises( Land Papers or Rental Agreement)

Company's main documents like Articles Of Association(AOA) /Certificate of incorporation/ Deed OF Partnership, if applicable

An extensive list of food items FBO will be dealing with and handling.
2.Additional Documents for State FSSAI License:
Blueprint or layout of the proposed location

A detailed list of Equipment and Machinery installed or to be installed at the location

NOC and copy of the license from manufacturers

Authority letter with particulars about the name and address of the person responsible.
3.Additional Documents for Central FSSAI License:
Analysis  from a well reputed Water Report from government health laboratory

Directorate General of Foreign Trade (DGFT) issued  IEC (Import Export Code)

Pesticide Residue Report of the water for units involved in the manufacturing of mineral or carbonated water

Designated milk provider/ Source of Milk

Proof of Annual turnover, if required

Meat provider/ Meat processing units

Properly certificates issued  by Certificates Ministry of Tourism(MOT), if applicable

Vehicles turnover proof, if applicable
FSSAI Food License Renewal
Depending on what type of FSSAI registration you have gone for i.e. Basic, Central or State, the Food License you acquired will last from 1 year to up to a maximum 5 years. It is vital for food businesses to get their FSSAI registration renewed before their validity expires. Within a maximum of 45 -60 days, your FSSAI license will be renewed again for a maximum period of 5 years

Regulation /Act /Advisory:
Our Indian Government has taken various rigid steps to curb adulteration in Food items. So while considering this object this Food Safety and Standards Act, 2006  and its Advisory Council has been established with more stringent regulatory authority