After you are done with the legal compliance and drafted the required documents, the Next step is to take the required registrations and certificates.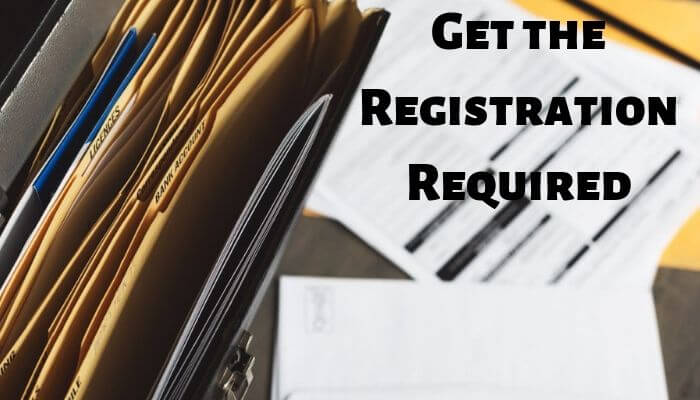 Registrations and Certificates
Before starting any business there is the number of compliances and registrations are needed to be done before you can actually start billing. Now you might wonder why all these are required. We can categories' this registration on the basis of
A) Control
Registration for Control on taxes and revenue receivable:-

As you might there is various kind of taxes which is levied by central and state government agencies like MVAT, Service tax, Excise, and customs duty. To manage the various taxes and to identify the taxpayer Government has made it mandatory to register for these.

Registration for Control on regulations:

– Number of government authorities has been set to regulate various kinds of services and sales. This agency ensures that the services and goods should be beneficial to society and should not be against any public interest. Examples are Shop Registration, Import Export registration, EPF, and

ESIC registration

B)Jurisdictions
Central or country-level registration:-

These are registration enforced by the central government and are valid all over India. Examples are PAN, TAN, Service Tax,

Import Export

. So once you are taken these registrations you need not take it if you further plan to open a new branch in different states, however, it is required to intimate the concerned authority to intimate about it by submitting prescribed forms.

State Level Registrations:

– As India is a democratic country states are allowed to levy taxes on a certain type of transaction. Examples are VAT Registrations,

Shop Establishment Registration

, and

Profession Tax

,

etc. These registrations may differ state to state

Municipal level Registrations:

-There are some registration that needs to be done at the Municipal level, for example, CESS tax. These taxes are collected by a municipality of a particular city. As it is a local body, These need to take care by getting information from particular Municipality covering your area
While India follows a federal structure where Central, State, and local governing Body levy taxes but in this multi-level tax system the confusion crop up regarding the various registration.
Here In AKT Associates, we consult the clients on various kinds of registration required so that business can be started after complying with all required statutes.
To understand the registration requirement for your business contact us at 8080809061