Registration for Micro, Small, & Medium Enterprises
MSME Represent Micro, Small, & Medium Enterprises, Some time it is also known as SSI or Small service Industries if it is in the manufacturing sector or SSP (Small Service Provide) if it is in the service sector.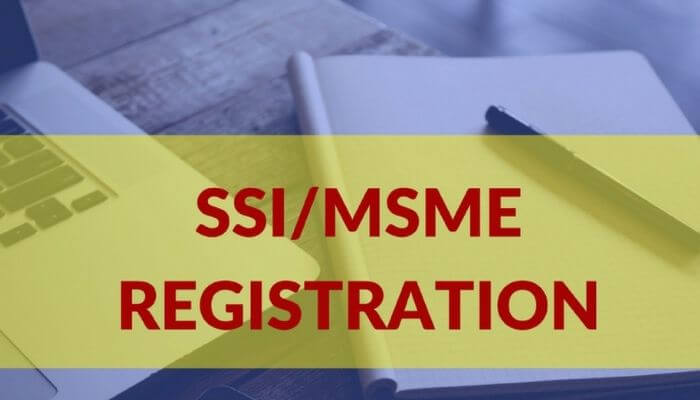 Considering the importance of this segment Govt of India, have set an independent ministry named, Ministry of MSME. If you also own a small business and want to take it forward there are numerous schemes such as Finance scheme, Training Scheme, Government Grant for purchase of promotion of such MSME has been initiated by the said Ministry. Mumbai is the financial hub of country houses numerous business entities. Keeping in mind the need for registration of MSME in Mumbai and all over India, we are going to introduce some practical information related to same MSME segment herewith.
However to take the benefit or to become eligible for all benefits the very first requirement is to register your business entity with MSME Registration requirements.  Here we will try to provide some vital information for MSME and its related benefits to your Business
Who qualifies for MSME?
Manufacturing Industry

  

25 Lacs

5 Crore.

10 Crore.

Service Sector

   

10 Lacs

 

2 Crore.

   

5 Crore.
Now before we proceed the first question arise is –
What is the benefit of MSME Registration?
Since we strongly believe that the benefit should be enough to take the pain of reading this article. So here are some practical and satisfactory benefits to make you think to register for MSME
Benefits of MSME
Loan Without security/collateral

: – You might have faced the situation where your business might have required urgent loan however Non-availability of collateral your every application for a loan might be got rejected. This turbulence problem can be solved by this registration as an

MSME

. Provided all other compliances are done, your business can qualify for a loan and that even at a lower interest rate than the market rate.

Protection from delayed payment: –

Suppose you have supplied some services/ Goods to any of the Big Corporation, and they generally delay your payment which may be impacting your business due to the working capital deficit. This problem can be solved by Registering to MSME and as per provision in MSME Act 2006, the big guys will be forced to release your payment on time.

Take benefit of Promotional & Development Schemes of Govt:

– From time to time, Govt announces various schemes to support and promote the MSME segment. You can also take benefit provided you register in advance your business entity as an MSME
What is the Procedure for registration?
The simplified procedure for MSME Registration may flow as
The main fact is to the filing of Memorandum with District Industries center

After filling the form and providing the relevant document you can submit it to DIC & get the acknowledgment.

For more information, you can visit the following websites
Count on us for MSME registration: – We as AKT Associates, are working as an expert MSME Advisor and supported more than 500 Enterprises to get the benefit of MSME.
Contact us for free Consulting:– If you feel you need an expert  MSME consultant to register your entity or file memorandum you can feel free to call us @ 8080809061 to get the first-hand assistance.
Services Provide by AKT Associates:-
MSME Registration

.

MSME Taxation

MSME Audit & Assurance.