What is a Public Limited Company?
As the name suggests the Public limited company means a company in which the public is substantially interested. However, this statement is not always true as a Public limited company which is not Listed and does not call public for share subscription can be a Public company with Public placement.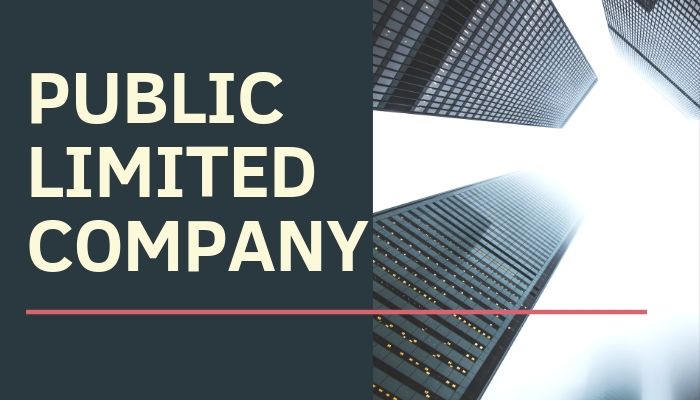 Advantages of Public Limited Company
No limit to Fund

Access to Public by IPO

No Limit on the number of members and shareholders

Listing of Shares on Stock exchange for

Separate legal entity
Disadvantages of Public Limited Company:
Expensive.  

Time-consuming process.

Pay Attention to Equity Dilution. 

Loss of Management Control. 

Increased Regulatory Oversight. 

Enhanced Reporting Requirements. 

Increased Liability is Possible.
Procedure
 Application for Digital signature

 Application for Director Identification Number (DIN)

Application for Name Approval

Drafting & Signing of MOA and AOA

Filing of Required documents

The issue of Certificate of incorporation

Post Incorporation compliance

The issue of Certificate of commencement of Business

PAN Card Application

Initial public Offer (If shares planned to issue to the public

Listing Procedures
Characteristics of Public Limited Company
Preferred by banks, VCs & investors

The separate legal entity which limits your liability.

Easy to allocate and redistribute shares to investors or other directors.

Easy to register, manage & run

Easy to dissolve or wind-up

Offers the flexibility of a partnership firm and the advantages of a Public Ltd Company
Documents required for a Public Limited Company
PAN and Residence proof of Directors in the company.

Passport size photograph of Directors.

Copy of Aadhar Card or Voter Identity card.

Copy of Rental Agreement or Electricity Bill card of the business place.
AKT Advantage
Pre-incorporation advise whether a Pvt Limited is suitable for your business

Planning and advisory to Listing and Initial Public Offer

Advise on mandatory and unnecessary compliances to further reduce your cost of compliance

Complete support and guidance for Pre to post-incorporation compliances

Up to 75% fewer fees as compared to any reputed firm

Privilege Support & Guidance by Email, AKT Help desk & Face to face guidance on Skype

Rs 5000 discount in the next year Annual filing that making your company formation cost lower by 5000

Futuristic approach for the drafting of AOA & MOA keeping in mind the requirement of future

Professional drafting of MOA and AOA deed to ensure no complication in future

End to End services from drafting the documents to post incorporation services

Services provided by us
Incorporation for Public Limited Company

Incorporation for Public Limited Company

Non profit / Section 25 company

Conversion of proprietorship firm into Pvt / Public limited

Conversion of Partnership firm into Pvt / Public limited

Conversion of Pvt limited company to LLP

Other related services

Listing of companies to the stock exchange
Examples of Public Limited Company:
In the Indian scenario, any company name ending with LTD. is an example of it.
Example- INFOSYS LTD & TATA SONS LTD